Level 1 - Basic
*These fees represent the average of the assigned Careington Care POS Series fees in the the
Los Angeles, Orlando, Chicago and New York City metropolitan statistical areas.
**Regular cost is based on the national average of the 80th percentile usual and customary rates as detailed
in the2012 FairHealth Report in the Los Angeles, Orlando, Chicago and New York City areas.
Prices subject to change.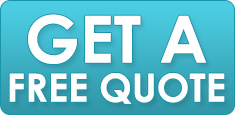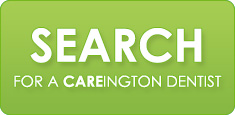 A simple, affordable
plan for good health
Dental coverage pays cash benefits that help you pay for dental checkups and treatment.
No waiting period for checkups - you get $75 for a visit every six months.
Get a set cash amount for each dental treatment such as extraction or a filling.
Visit any dentist - no network restrictions
Receive cash benefits directly, or allow your dentist to submit the claim and receive the payment.
In most states, apply for coverage through age 70 and renew up to age 75. (Apply through age 64 and renew up to age 70 in CO, MA, MD, MN, MS, NC, NJ, OH, OR, SD and UT.)
Dental coverage
Here are the benefits you receive:
Services

Benefit

Preventative services
Includes: cleanings, exams, x-rays, fluoride and sealants. Two visits per person each policy year, separated by at least 150 days.


Basic services
In the first policy year, payments are 50% of the per-service benefit. After the first year, payments are 100% of the per-service benefit.

$75/visit

• Anesthesia

$35-140/service

• Fillings

$45-$200/service

• Extractions

$40-50/service

• Denture Adjustment and Repair

$25-175/service

Annual maximum
The maximum calendar-year benefit for Basic services. Preventative services benefits do not take away from Basic services benefits.

$500/ year for Basic Services
Limitations and Exclusions
This plan provides limited benefits for specified dental services and treatment. It's not a major medical insurance plan and does not provide benefits for: Procedures before the effective date, after the termination date of coverage, during a waiting period, or in excess of the maximum calendar year benefit; preventive services performed within 150 days of previously submitted preventive services; repairs to dental work within 180 days of the initial procedure; replacement prosthetics, crowns, inlays or onlays within 5 years of the previous placement; dental implants or the removal of implants; cosmetic services, unless performed to correct a functional disorder; orthodontic treatment and services; replacement of any tooth missing prior to the effective date; placement of full or partial dentures, including Maryland Bridge, unless replacing a functioning natural tooth extracted while you were covered; procedures performed by a person other than a dentist or dental hygienist or by an insured's immediate family member. This provides a summary of benefits, limitations and exclusions. In certain states, an outline of coverage is available from the agent or insurer. Please refer to the outline of coverage for a description of the important features of the dental benefit plan. Please read the coverage documents carefully for a complete listing of benefits, limitations and exclusions.